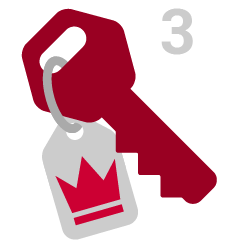 Business - meet your target group
Because our licenses build on each other, the Business License gives you everything the Economy License can do, plus the chance to get to know your target group better.
After the user's consent, we provide you with selected information about him or her, which you can collect via an interface, e.g. to transfer it to your CRM system.
This is a win-win situation for both sides, as the user does not have to re-enter their information on your website.